Landings in the Stair Case
Does your stair case have a few steps, then a landing, then a few more steps? If this sounds like your stairs there is a very simple way to install your new stair treads and also make the landing look amazing as well.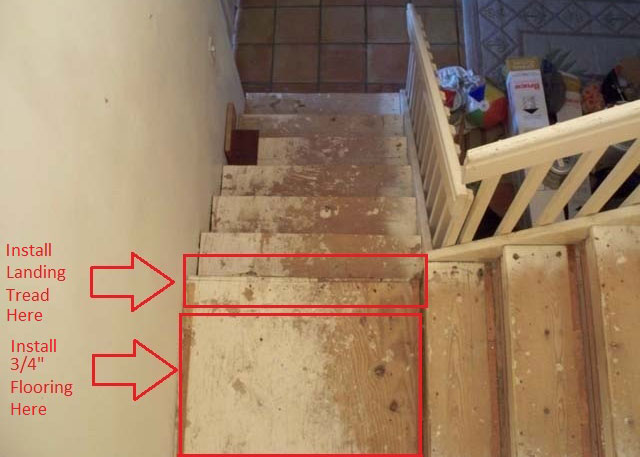 As you can see here in the before picture from one of our customers, there is a landing in the middle of the stair case. The best way to cover your landing is to install a "landing tread" at the front (or along the edge) of the landing. Once you install the landing tread you can install 3/4" flooring that matches your stair treads and landing tread tread. This is a very easy fix to what may seem like a complicated problem.
Here in the after photo, you can see how wonderful the landing looks, after installing a landing tread, and filling the rest of the landing in with 3/4" flooring. It is as simple as the stair tread installation and the end result will leave you with a smile!
So What is a Landing Tread?
A landing tread is a moulding profile that is 5 1/4" wide with a groove on the back designed to accept a 3/4" flooring tongue.
Ready to get started?