Why Prefinished?
What is prefinished?
When speaking about stairs, flooring, or other wood products, prefinished simply means that you, the end customer, does not have to apply any stain to the wood to color it nor do you have to apply any polyurethane or other top coating to seal in the color and give the wood that smooth, shiny "finished" look.
Prefinished vs unfinished
So your floor company sold you on the idea of prefinished flooring. Most likely, you have done your homework and know the advantages of factory finishes versus site-applied finishes. So why lose all of the prefinished advantages when it comes to your staircase?
We don't believe you should lose these advantages and that's exactly why for the first time, we are bringing prefinished stair treads to the marketplace. Our stair treads are finished in our controlled finishing lines on our machinery using the latest and highest quality industrial grade finishes. We add a unique UV absorber to all of our products for protection against ambering and harmful ultraviolet rays emitted by the sun. Prefinished stair treads are ready to be installed as soon as the shipment arrives. You don't have to wait for an installer to apply three coats of polyurethane over several days and you don't have to sacrifice your garage as a make-shift work space during this process.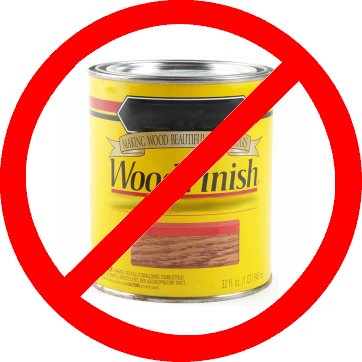 Why are our stair treads superior to other types of stair treads?
Read about our process to find out: How we make our prefinished stair treads.
See our advantages in an easy to read comparison chart: Our Advantages
Cost
Cost is always a factor in any construction project. When you compare the cost of our prefinished stair treads to the cost of a prefinished stairnose and 3-4 square feet of flooring per step, our prefinished stair tread are very competitively priced. Prefinished stairnosing in some of our hard-to-find exotic wood species will retail anywhere from $90-$200 per stick. If you are lucky, then you may be able to get two stairs per piece but more often than not, a little less than half of each stairnose is discarded. When you add this cost to the cost of the extra flooring, a prefinished stair tread is a much better value. Granted, we do sell some products that cost over $200 each, but these are very unique products that require an extraordinary amount of material and labor and are very difficult (if not impossible) to find elsewhere.
Selection
We offer stair treads in more species than almost anyone else! If you do not see a product listed on our website, [contact us] and we can probably find it for you. Many other suppliers will not offer stair treads in a variety of species because it is not profitable to stock the material in large quantities. At stair-treads.com, we actually manufacturer each order to spec and therefore can offer a wide variety of species and sizes that you are unlikely to find elsewhere. If you truly to set your house apart from your neighbors', install prefinished stair treads from stair-treads.com.
Allergies?
If you have allergies, you may have been advised that carpet holds dust much more than prefinished hardwood. If you're replacing the carpet in your house because you or your loved ones have allergies, you don't want to leave an area for dust buildup on your stairs! Replace that old dusty carpet with beautiful new prefinished stair treads and when dust builds up, simply wide it clean with your favorite hardwood floor cleaner.
Odor
Have you ever smelled wet polyurethane? The odor emitted while the polyurethane dries could tranquilize a horse! Why would you want that smell permeating throughout your house? By installing prefinished stair treads, there is no need for your installer to use any stain or polyurethane whatsoever! The odor is nonexistent and you don't have to wait for them to dry, simply open the box, make a few cuts and you're ready to install.